DO YOU HATE HAVING YOUR MAKE-UP SCATTERED ALL OVER THE PLACE? WOULD YOU LIKE TO MAKE THE PROCESS AS EASY AS OPENING A DRAWER, TURNING ON A LIGHT, APPLYING YOUR FAVORITE PRODUCTS, AND PUTTING THEM BACK INTO STORAGE? WITH ZERO MESS INVOLVED?
This makeup organizer mirror with led lights allows you to perfectly polish your make-up in the dark or poorly lit areas.The mirror 360-degree swivel provides vertical rotation for optimum angle viewing.
Save your precious space. You can organize your cosmetic efficiently: 1 Large drawer, 2 middle drawers, the top makeup tray and 360 vertical rotation led mirror. Our makeup organizer can hold makeup brushes, lipsticks, nail polishes, eyeliners, large eye shadow palettes and other small everyday collection, well organize your make-up and dresser. Cosmetic caddy shelf overall.
Store all your make-up in one place, and apply it with ease thanks for built-in mirror makeup organizer with LED lighting!
Digging through cluttered drawers and cabinets for makeup and styling tools becomes a thing of the past with this smart storage solutions. These beautiful vanity organizers eliminate bathroom countertop clutter and add a decorative touch to your room.
Our LED Lighted Makeup Organizer Mirror is your new favorite companion. A must have for all Kikay and Beauty ladies like you. It is a cosmetic storage box featuring a built-in mirror surrounded by LED Ring.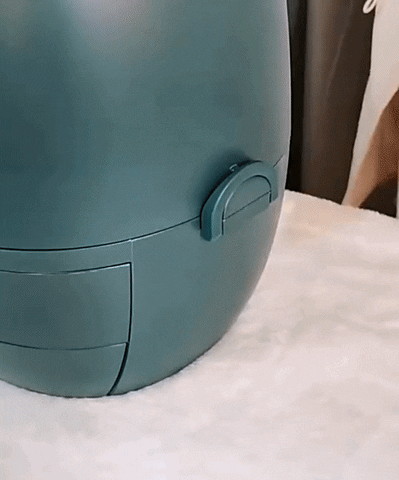 FEATURES:
LARGE STORAGE -You can easily store large amounts of your favorite products due to the big size of the box
POWERED BY USB - You don't ever have to worry about running out of battery. Can also be powered directly from Powerbank.
TOUCH SCREEN DIMMING - Dimmable touch screen LED lighted makeup organize mirror with 28 lights, which will provide you with true-to-life color-correct details, allows for daytime and nighttime lighting effects.
WATERPROOF - Don't worry about splashing it with your perfume, or facial cleanser, since it's waterproof!

SATISFACTION GUARANTEED - If something is wrong with your order, you can quickly contact our helpful customer support team to get a refund.
BEST GIFT - It is fit for vanity, bathroom counter or dresser. Ideal gift for wife, daughter, mother, girlfriends, etc. Ideal for birthdays, New Year, Christmas, Valentine's Day, Mother's Day and many other holidays.


FREQUENTLY ASKED QUESTIONS:

Q: Why does it cost more than other make up mirror?
A: Our make-up mirror has the following advantages:
1. No Batteries Required, Our electric makeup mirror can store Store power
2. 20 LED Touch Lights Mirror
3. Free 10x Magnifying Mirrors


Q: Are the lights really bright enough to do your makeup? Does it need battery?
A: Yes, you can through the sensor switch to adjust the brightness of the led lights , the lights are very bright for makeup. Even at night you also can do your makeup through our makeup mirror.

No Batteries Required, this makeup mirror can store power itself, you can charge up your led vanity mirror simply by using the provided USB wire.

Q: Can you change the light settings?
A: Yes, Hold on the touch button of this makeup mirror to adjust the brightness freely, turn on/off the light. simply hold your finger on the power button until achieve the level of light that you wanted.

Q: When it's charging can it be used?
A: Yes, Absolutely!

Q: Is it wireless?
A: YES, the makeup mirror is wireless

Q: Is it rechargeable or does it need to be permanently plugged in?
A: It's rechargeable