5 Ports Portable Jump Starter with Flashlight 99990mAh
In Stock! Ready for Dispatch
Thin, portable and light
Fully charged, it will hold for up to 3 months
Easy grip, anti-corrosion and lead-free
Full charging time: 3 to 4 hours
Practical USB Charging Port
Your pack includes a Jump Starter Battery, USB Charge Adapter, and Jump Starter Clamp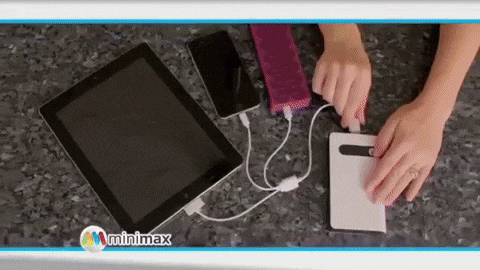 Real time
+

25
visitor right now
Features:

Large capacity, small size, delicate appearance.
Start 12V car in emergency.
Charge most of electronic equipment in emergency.
High brightness, multi-mode LED flashlight.
Portable Jump Starter with Flashlight
Survive being stranded with your car somewhere along the way having this Portable Jump Starter with you. Comes with an LED flashlight, making it possible to use whenever you need it, night or day. With an easy grip, you can be sure you can handle the portable jump starter comfortably. Also, you can make use of this as a power bank for charging your phone, tablets, and iPads.

Use as a Jump Starter
Make sure there is at least 3 power indicator lighting on the power bank
Connect the red battery clamp of jump cable to the vehicle's positive battery
Pole and connect the black battery clamp of jump cable to the car's negative battery pole
Plug the cord of jumper cable into the jump start socket
Start the car
When the car starts, remove jumper cable from jump starter and disconnected
Red and black clamps to the vehicle battery pole within 30 seconds
Leave the car's engine running
Flashlight Function
Make sure there is at least one power indicator lighting on the power bank
Long press the power button about 3 seconds
Press the power button to change mode